FOCUS ON BUILDING NEW RELATIONSHIPS.
Capture, monitor and nurture every prospective enrolment through a Customer Relationship Manager for K-12 schools. Change the way you manage relationships with a school CRM.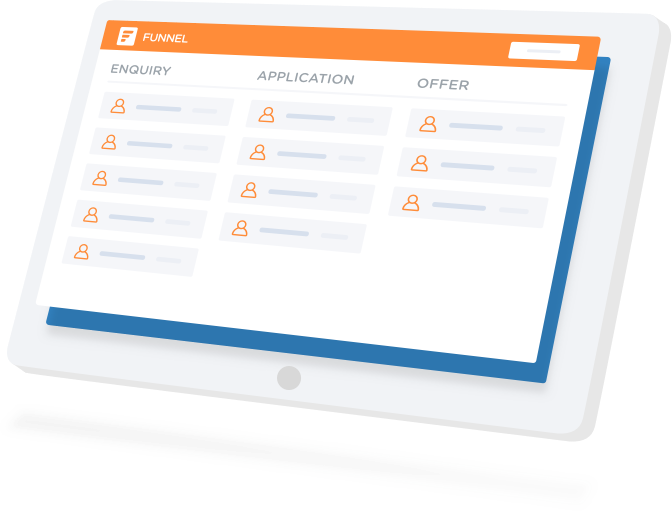 CUSTOM ENROLMENT STAGES
Every school is unique, so you can create custom enrolment stages based on your school's existing enrolment process.
TRANSPARENT PIPELINE
You'll have a clear view of which enrolment stage each student has reached, allowing you to make more accurate enrolment predictions.
CENTRALISED COMMUNICATION
Reduce admin and improve functionality with our clever system integrations, including our ENROL system and a range of online forms.
School CRM features to understand your enrolment funnel.
Get a quick and simple overview of enrolment activity, collect crucial information and manage activity to ensure that the school's relationship with every prospective parent is nurtured.
Dashboard
View the number of enrolments in each stage of the pipeline, in addition to the number of enrolments over time, pending tasks and latest activity within the system.
Leads
Instantly view and filter leads and create customised views, segments and lists of potential enrolments. Use the information to forecast enrolment numbers more accurately.
Timeline
With a clear and comprehensive timeline view, see every interaction, activity and internal task attached to a prospective enrolment with just a single click.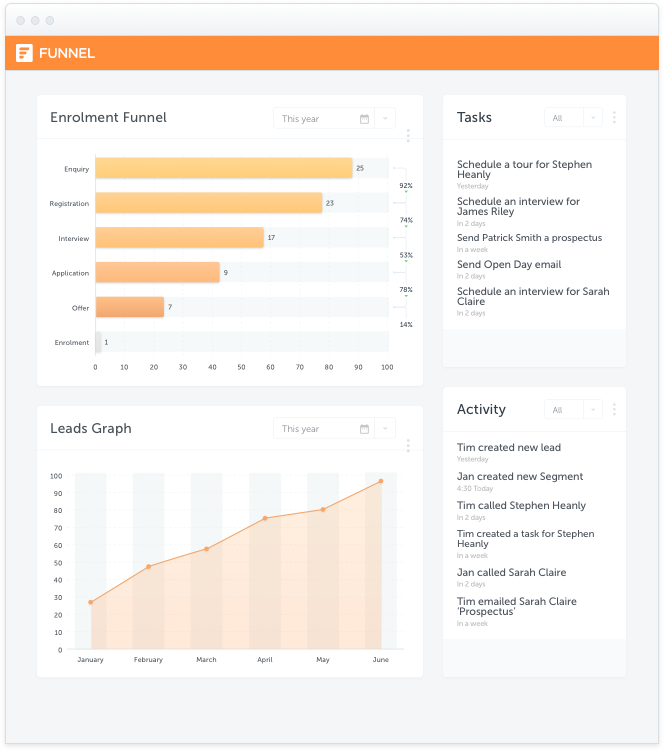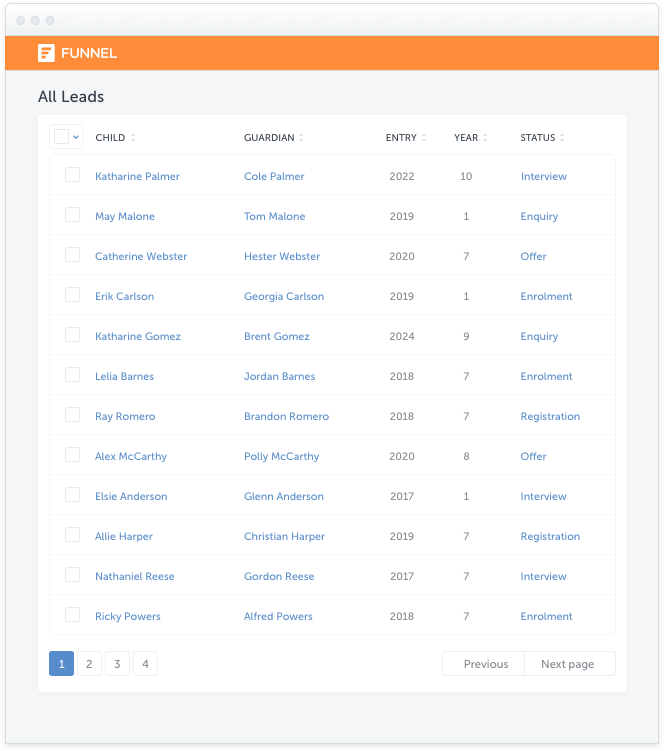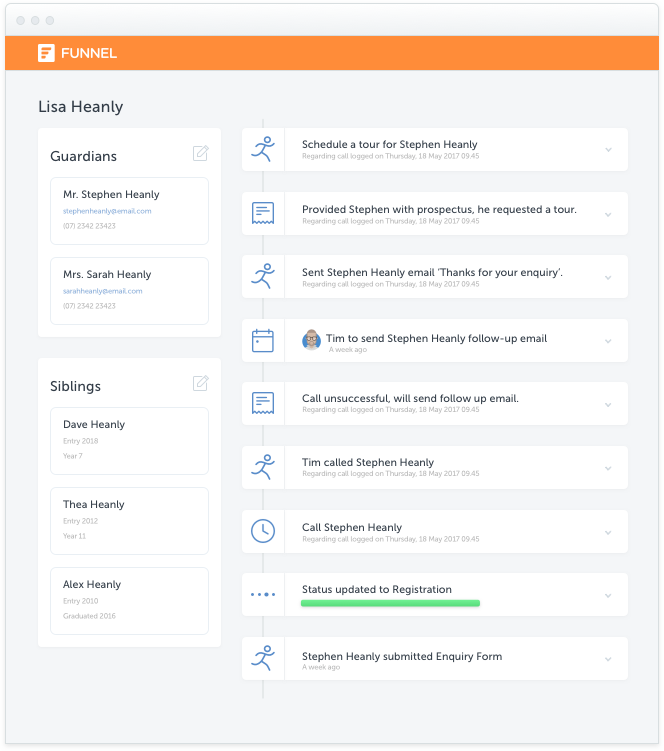 Filters to get the right information.
Schools can filter the data of prospective enrolments based on any attribute.
From year of enrolment to enrolment stage and even a combination of multiple filters, schools can filter, save and export any segment they need using Funnel.
Integrations and data for a smarter CRM.
The collection of data through online forms, system integrations and the ability to generate custom reports are all features of Funnel that allow schools to work smarter when managing their relationships with prospective parents.
Collect Form Data
Develop or integrate online forms, with the seamless collection of data, directly into the system.
Email System Integration
Integrate Funnel with your email marketing system for targeted sends to prospective parents.
Custom Reports
View and analyse data about your enrolment pipeline through Funnel's custom reports.
API Available
Gather data from your online forms, regardless of your provider with our API available to developers.
Tools for Targeted Communications
Select specific Leads in the system or select Segments or Lists and send targeted emails to them, directly from Funnel.
If you're already using an email system, you can also export data to maximise your marketing and communication efforts with targeted sends.
You can select the Leads you'd like to email, or select an entire Segment or List to send to.
Create your email including a custom subject line, content and a call to action button.
Communicate with your selected Leads, all at once. Send immediately or schedule your send.
View a report to understand your email's clicks, opens and deliverability.