Simplify your enrolment process
Guide prospective families through a seamless online enrolment portal and streamline your internal admissions process.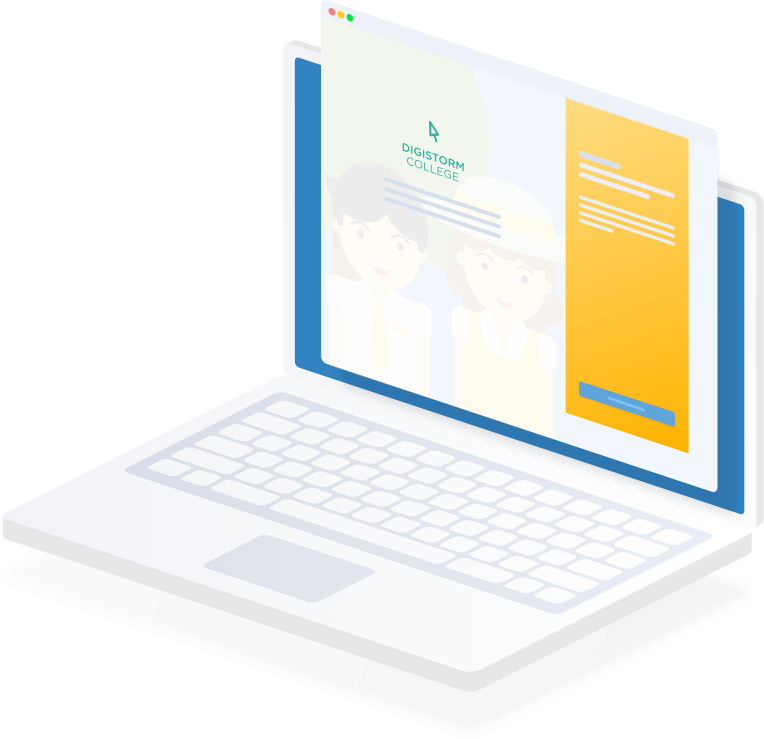 Custom online form
Our designers and developers create a custom online enrolment form that represents your school and easily collects the information that you need.
Management System
Understand your enrolment pipeline. View, review, update and export applications for easy import into your SMS.
Online Fee Payment
We can add a payment gateway to your online application form and integrate with leading banks so that your school can collect application fees during enrolment.
$1,782,652
ENROLMENT FEES COLLECTED BY ENROL
Increase enrolments with an online solution.
The online form for parents makes it easy for parents to complete, change and pay for their enrolment from the comfort of their own home, or even on the go from their mobile.
Parents are welcomed by a branded landing page with important information about the enrolment process.
Your customised form guides parents through simple steps that provide you with the information your school needs.
Parents can upload documents required for their enrolment quickly and easily from their computer or mobile.
Welcome, reminder and confirmation emails assist the school in communicating with parents throughout the process.
Parents can complete the payment for their enrolment online using a safe and secure payment gateway.
We like to let our schools do the talking.
Our bespoke online enrolment solutions have changed the way that over 50 schools manage their enrolments.
View examples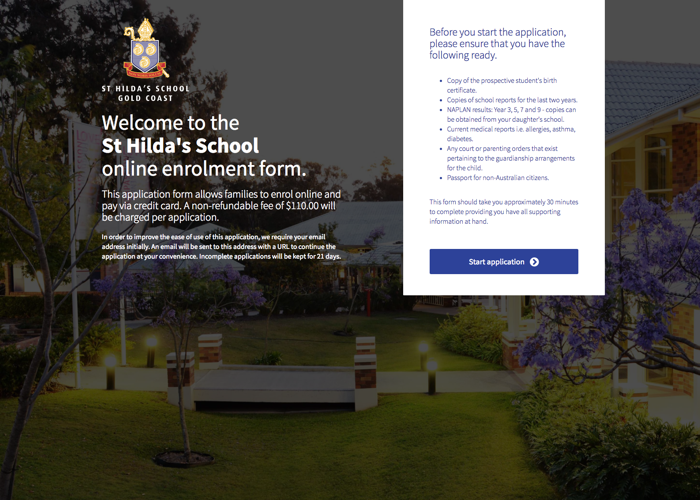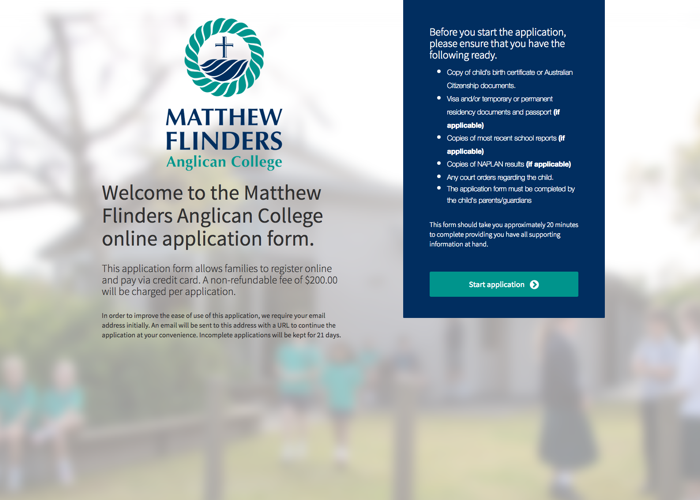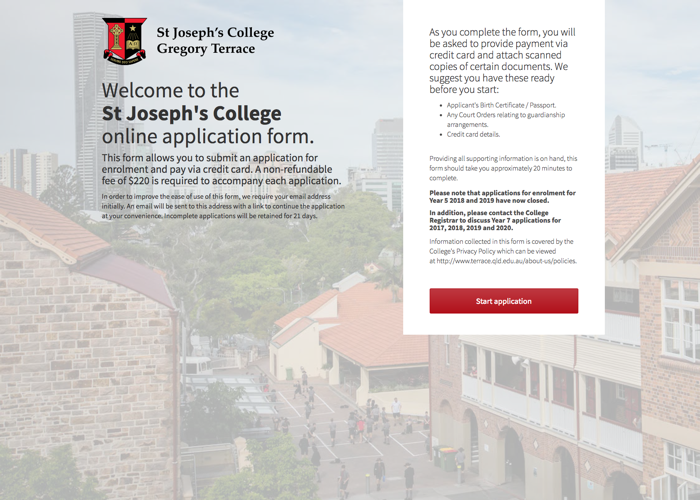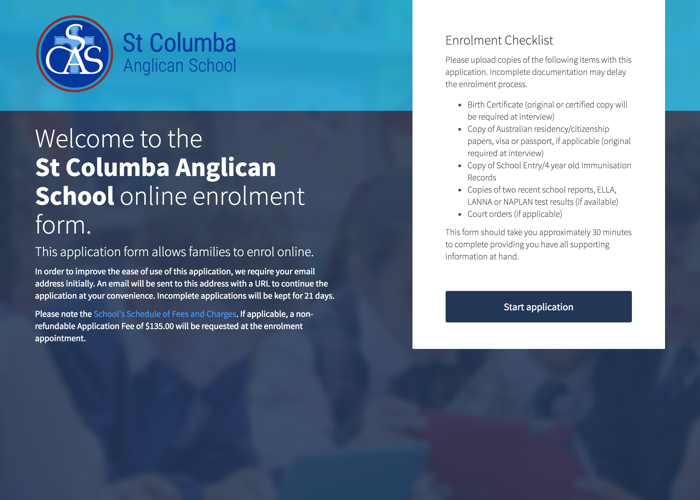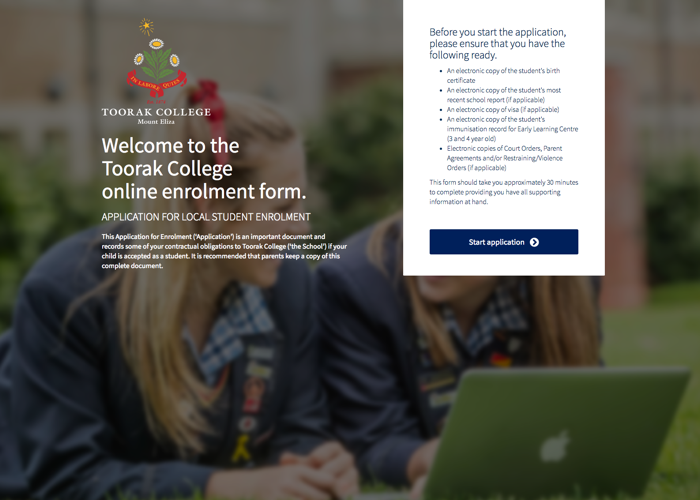 Manage enrolments and reduce administration.
You can view your enrolments at any time within the ENROL system. Reduce your paper trail with key enrolment information being held online in a simple and effective interface
Your Enrolment Pipeline
Understand the suburbs your enrolments are coming from, which stage of the process applicants have reached and where your form traffic is coming from.
Export Applications
Connect the ENROL system with your internal processes by downloading or exporting applications. Save them or upload them directly to your SMS.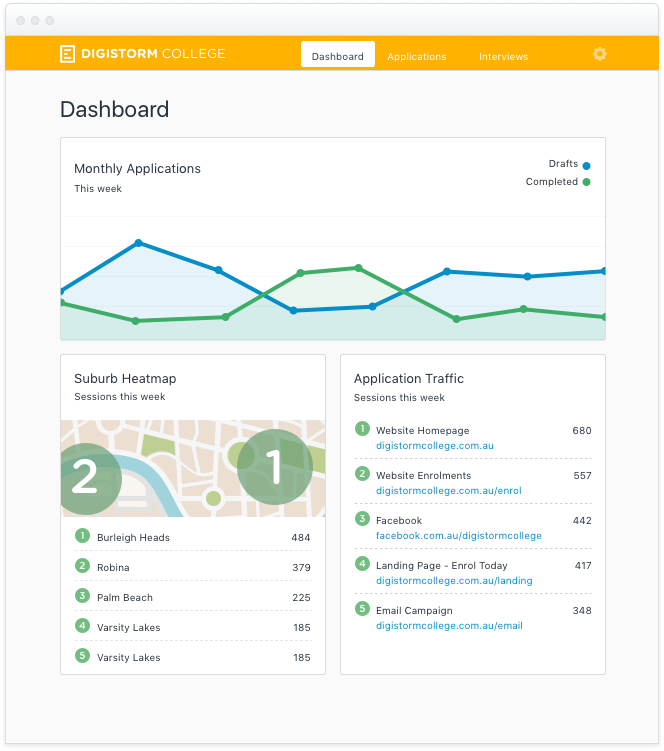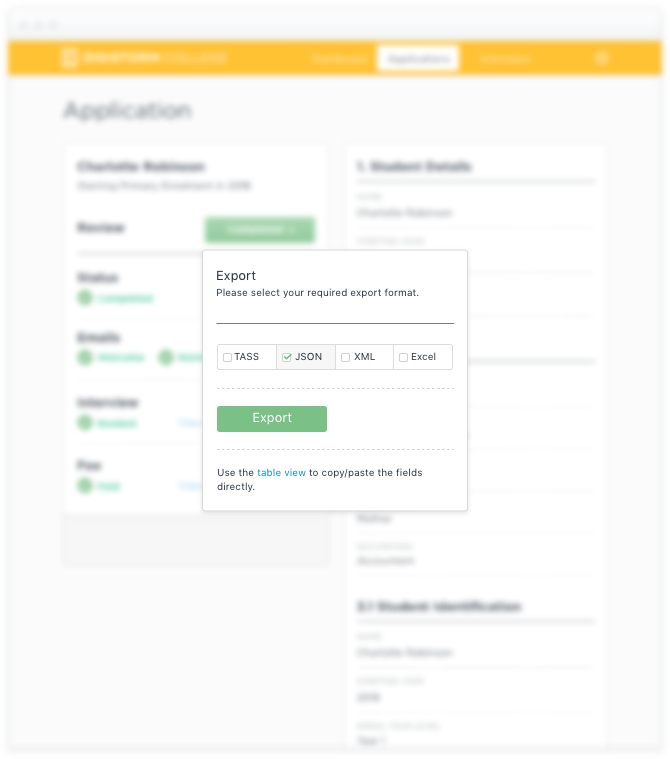 Collect application fees online.
We believe in making your school's enrolment process as smooth as possible, so we're able to integrate with key financial institutions and provide you with an online payment gateway.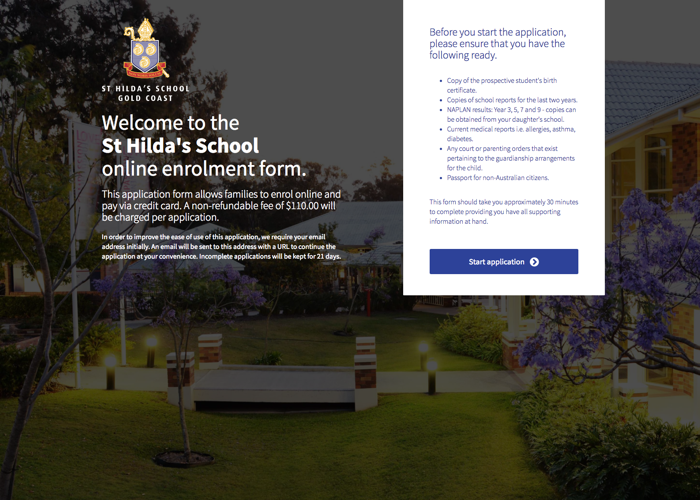 Enrol has modernised and simplified our Enrolment process significantly.
The application process for both Boarding and International students who do not live locally is now far more user-friendly and proficient. And, Digistorm support are always friendly, willing and able to assist when required!
Laura Miller, Marketing Coordinator
St Hilda's School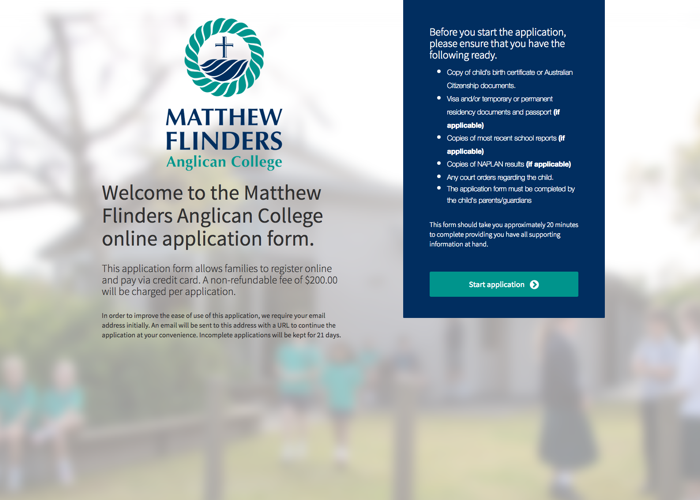 Digistorm's online registration process has streamlined our enrolments systems.
The Digistorm team were very helpful in the set-up stages, and have always been quick to respond to our requests to change or streamline the online process to suit our needs. Collection of data has improved, and the ease of an online form has encouraged families to make earlier application.
Debbie Southern, Registrar
Matthew Flinders Anglican College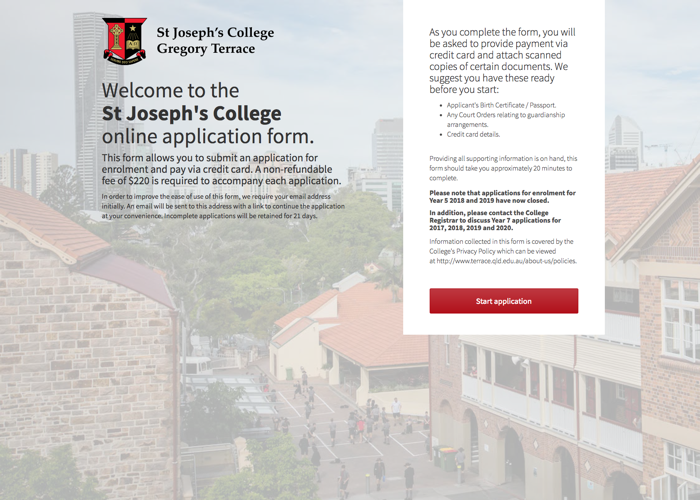 ENROL really changed the way that we accept and process enrolments.
Not only have we reduced administration time, we now also work within a system that holds all of our enrolment information in one place. It's been really helpful collecting enrolment fees through the system, too.
Zoe Morgan, Dean of Communication
St Joseph's College, Gregory Terrace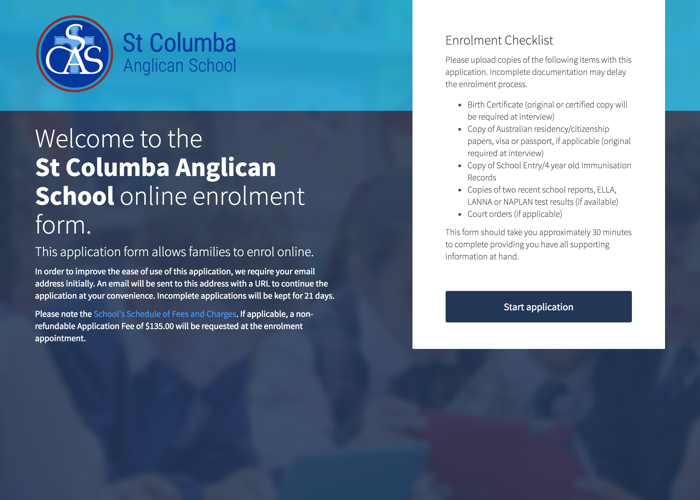 My time processing enrolments has more than halved. So glad we migrated to Digistorm for online enrolment. 99% of our applications are online now.
Miranda Little, Enrolments Officer
St Columba Anglican School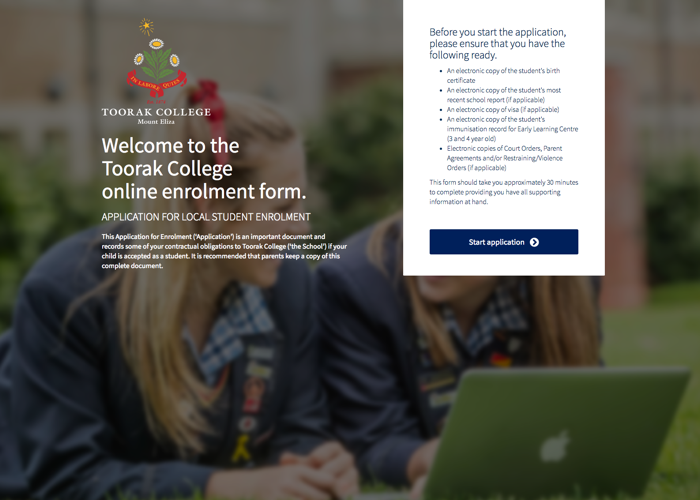 Moving to an online enrolment system has given our future parents access to our application forms at their convenience.
Our Enrolment Office is also able to see families' interest in joining our school in real time. This has allowed for a faster, paperless process and with greater accuracy in the information received and transferred to our database.
Sarah Becker, Enrolments Manager
Toorak College