Bridge the gap between home and school
We provide your parents, staff and students with instant access to real-time information and correspondence through a custom school app.
Custom
Modules
We start by getting an understanding of your school's communication goals in order to provide you with the most relevant modules for your eduAPP.
Simple Content Management
You'll have the ability to quickly and easily manage your eduAPP's content and communications through a simple content management system.
Seamless Integrations
With the ability to integrate with leading school systems and programs, we can ensure that your eduAPP is connected with your existing communications.
31,384,512
PUSH NOTIFICATIONS SUCCESSFULLY SENT & STILL COUNTING
Modules that matter to your school.
We've built a range of school app modules to help schools reach their communication and engagement goals. Include only the modules that your school needs.
Start with our range of standard eduAPP modules for effective communication with your school community.
Add to your suite of standard modules and enhance your school's eduAPP with premium modules for specialised communication.
We are committed to helping schools reach their communication goals, so ask us about custom module development.
We are constantly improving and refining our products, so any future changes to your app modules will be available in regular updates.
Standard Modules
Premium Modules
Don't just take our word for it.
We've developed mobile app solutions for a range of schools across Australia, New Zealand and Asia.
View examples
Update

your app in a matter of seconds.

Manage the content on your eduAPP using a simple system on your desktop or mobile. You'll be able to view reports, make updates or send push notifications quickly and simply through your content management system.
Analytics
Understand your community's engagement with your eduAPP. View downloads by device and receive direct feedback from your community.
Content Updates
Through your content management system, you can add Notices, upload Newsletters, update your Calendar and more. Updates are instant and easy to manage.
Push Notifications
Increase the impact of your update with an instant push notification. Target your message to ensure it reaches the right members of your school community.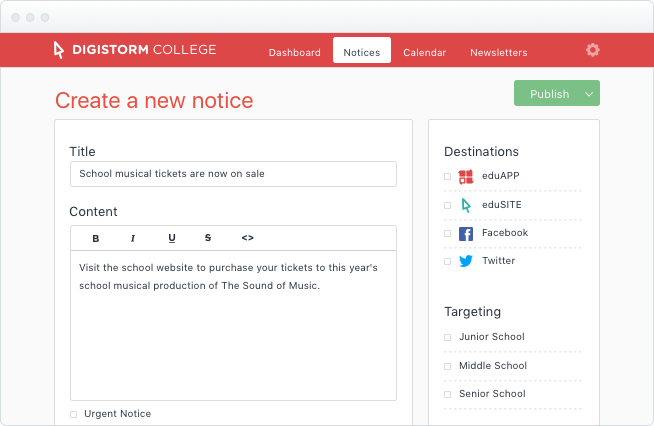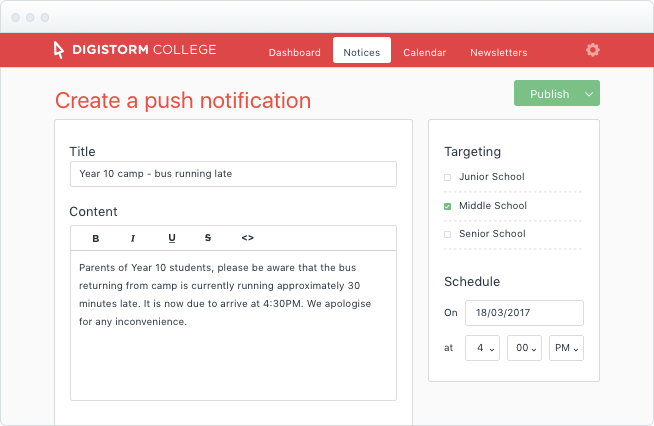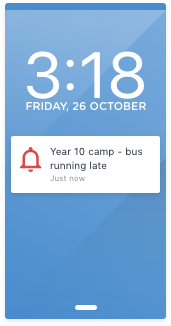 Clever

integrations.

We believe that clever integrations make it easier for our schools to provide their communities with a strong communication solution. We offer integrations with leading school systems and programs so that you receive the best possible software solution.
eduAPP for Schoolbox
Deliver a full customisable eduAPP, designed specifically for Schoolbox to your community.


View More